Main content starts here.
Helene Schjerfbeck: Reflections
6th August (Thu.) - 12th October (Sun.), 2015
Closed on Mondays (except for 21st September and 12th October), 24th September
Admission Fee:
Adults: 1500 yen, College students: 1300 yen
Elementary / Junior high school / high school students: 800 yen
held in Gallery 3, 4
This is the first retrospective exhibition to be held in Japan for the Finnish painter Helene Schjerfbeck (1862-1946), an artist deeply beloved by the Finnish people.
In 2012, the Ateneum Art Museum (Finnish National Gallery) held a retrospective exhibition in honor of the 150-year anniversary of Schjerfbeck's birth, and she was likewise included as an important 20th century artist in a 2015 exhibition entitled "Keys to a Passion," organized by the Louis Vuitton Foundation. Despite having received considerable attention throughout the world, however, up until now there has been little opportunity to exhibit her work in Japan.
After receiving a scholarship, Schjerfbeck headed to Paris, where she encountered the work of such artists as Manet, Cezanne, and Whistler as well as the Japonisme movement. After returning home, Schjerfbeck continued creating artwork while residing in Hyvinkää, a suburb of Helsinki, and Tammisaari, a coastal town in Southern Finland. Even after leaving France, she continued learning from artistic trends covered in French and British magazines and also sought to develop a new style inspired by the work of the 17th century master painter El Greco, achieving remarkable results in both of these pursuits.
The current exhibition showcases representative works such as "The Convalescent" (1888), which received a prize at the Exposition Universelle, and "The Seamstress (The Working Woman)" (1905), in which one can see the result of Schjerfbeck's study of Whistler's work after moving back to Finland. Additionally featured are a number of self-portraits and still life works, tracing the artistic life of Schjerfbeck as a painter who gave life to Finland.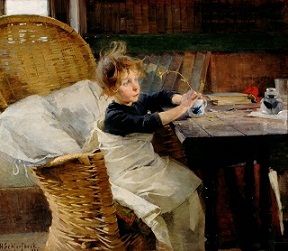 The Convalescent
1888
Ateneum Art Museum, Finnish National Gallery/Hannu Aaltonen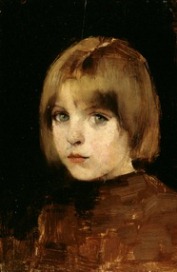 Head of a Girl
1886
Ahlström Collection, Ateneum Art Museum, Finnish National Gallery/Hannu Aaltonen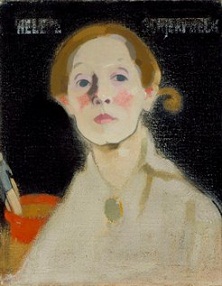 Self-Portrait, Black Background
1915
Herman and Elisabeth Hallonblad Collection, Ateneum Art Museum, Finnish National Gallery/Hannu Aaltonen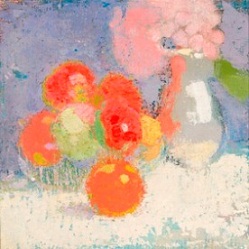 Red Apples
1915
Yrjö and Nanny Kaunist Collection, Ateneum Art Museum, Finnish National Gallery/Hanri Tuomi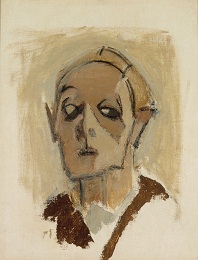 Self-Portrait, en face I
1945
Yrjö and Nanny Kaunist Collection, Ateneum Art Museum, Finnish National Gallery/Hannu Aaltonen