Main content starts here.
Ichiro Hariu: From the Perspective of an Art Critic
31st January (Sat.) - 22nd March (Sun.), 2015
Closed on Mondays
Admission Fee:
Adults: 1000 yen, College students: 800 yen
Elementary / Junior high school / high school students: 400 yen
held in Gallery 3, 4
Ichiro Hariu (1925-2010, born in Sendai City), studied literature, thereafter made his debut as a literary critic. After participating in the avant-garde art movement led by Taro Okamoto and others in the late 1940s, he began writing as an art critic in 1953. At the time, when Japan was facing the task of recovery after World War II, the art critics of the new age made their debut through the new art magazines coming into publication, with Hariu being a representative figure among them.
As art in the second half of the 20th century took to the pursuit of purity, Hariu discussed with consistency the artists' work and means of expression from a social and humanistic perspective.
Continuously exploring the problems of realism within avant-garde art and the social themes addressed by modern art, Hariu's ideas and work as a critic can be said to have carved out a presence in Japanese art history from 1945 to the present day.
This exhibition focuses mainly on the art movements and exhibitions Hariu was involved with from the 1950s to the 1970s and introduces some of the artists and works referenced in his writings, thus providing an opportunity to reexamine postwar Japanese art history through the perspective of an art critic.

Reinhardt SØBYE
Wisdom gives Man the ability to see the writing on the wall.
Portrait of Mr. Ichiro Hariu between horses from Kingdom of Death.
1997
Private Collection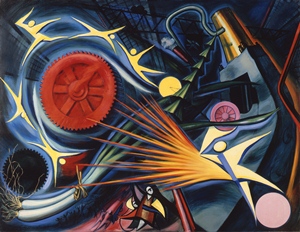 OKAMOTO Taro
Heavy Industry
1949
Taro Okamoto Museum of Art, Kawasaki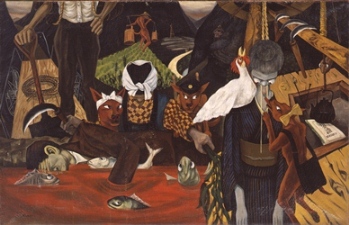 YAMASHITA Kikuji
The Tale of Akebono Village
1953
The National Museum of Modern Art, Tokyo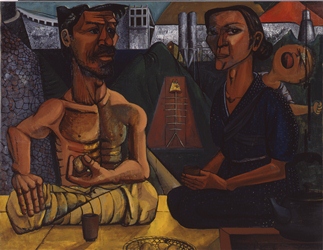 TESHIGAHARA Hiroshi
Lunch
1953
Sogetsu Foundation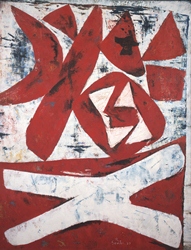 SAITÔ Yoshishige (Ghiju)
Demon
1957
The Museum of Modern Art, Kamakura & Hayama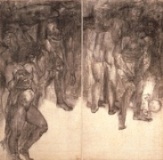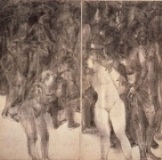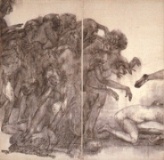 MARUKI Iri & Toshi
Hiroshima Panels, Ghost I
1950
Maruki Gallery For Hiroshima Panels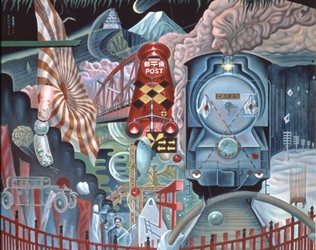 TATEISHI Koichi
Sorrowful train
1964
Takamatsu City Museum of Art