Main content starts here.
MATSUMOTO Shunsuke
A Centennial Retrospective
4th August (Sat.) - 17th September (Mon.), 2012Closed on Mondays (except for 6th Aug. and 17th Sep.)
Admission Fee:
Adults 1000 yen (900 yen), College students 800 yen (700 yen),
Elementary / Junior high school / high school students 300 yen (200 yen)
(Price in brackets indicate cost for groups of over 20)
Main Gallery
Exhibition Room 2・3・4
Matsumoto Shunsuke (1912-48, b.Tokyo) is one of the most adored painters in Japanese modern art world. This exhibition marks the centennial of his birth.
Matsumoto spent his childhood in Iwate moved to Tokyo to start his career as a painter. Despite of his hearing loss he energetically produced works and formed friendships with other artists throughout his life until he died at the age of 36.
The exhibition, comprised of 4 chapters according to the styles and themes, introduces his important 120 oil paintings and a number of drawings which indicate his creative process along with the photographs and the letters to his friends which allow us to grasp the image of Matsumoto as a living man.
Painting Image
"Building" 1935
The Museum of Modern Art, Kamakura & Hayama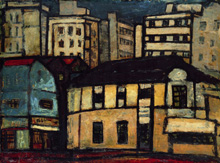 "Suburban Landscape" 1937
The Miyagi Museum of Art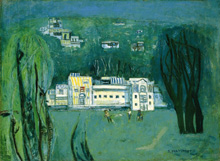 "Cityscape" 1938
Okawa Museum of Art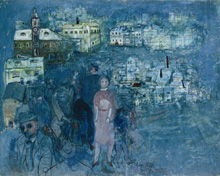 "White Building" 1941
The Miyagi Museum of Art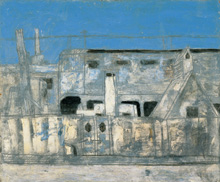 "Standing Figure" 1942
The Museum of Modern Art, Kamakura & Hayama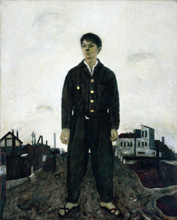 "Child Drinking Water" 1943
Iwate Museum of Art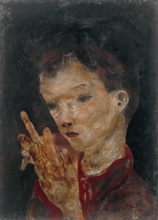 "Bridge in Y-City" 1942
Iwate Museum of Art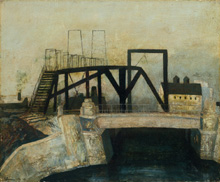 "Building" 1948
The National Museum of Modern Art, Tokyo