Main content starts here.
Vincent van Gogh: Sunflowers, 1888
15th July (Tue.) - 31st August (Sun.), 2014
Closed on Mondays (except for 21st July), 22nd July
Admission Fee:
Adults: 700 yen , College students: 500 yen
Elementary / Junior high school / high school students: free
held in Gallery 1
As part of recovery assistance measures related to the Great East Japan Earthquake disaster, Van Gogh's painting "Sunflowers" from the Seiji Togo Memorial Sompo Japan Museum of Art collection will be displayed to the public in a special exhibition.
The painting is a masterpiece from Vincent van Gogh's time in Arles, his most productive period. Since preservation of the piece is extremely difficult, it is on principle not lent outside the museum. It is hoped that the exhibition of "Sunflowers" (Seiji Togo Memorial Sompo Japan Museum of Art collection), painted by Van Gogh who headed to the southern French city of Arles in search of light, will also bring light and courage to those in the still recovering disaster-affected areas.
This first public exhibition of the painting in the Tohoku region has been made possible as part of joint assistance measures by Sompo Japan Insurance Inc. and Nipponkoa Insurance Co., Ltd. with the additional cooperation of Kamei Corporation.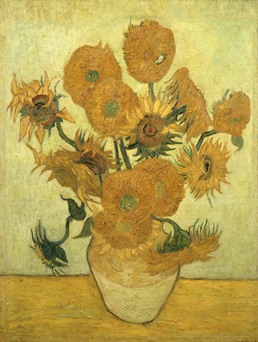 Vincent VAN GOGH
Sunflowers
1888
Seiji Togo Memorial Sompo Japan Museum of Art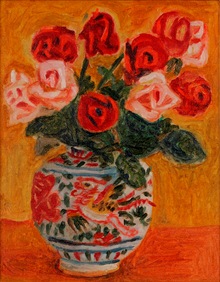 UMEHARA Ryuzaburo
Roses in a Red Picture Vase
1944
KAMEI CORPORATION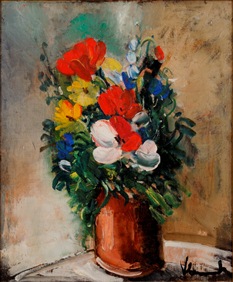 Maurice de VLAMINCK
Flowers in Spring
ca. 1950
KAMEI CORPORATION
(c)ADAGP, Paris & JASPAR, Tokyo, 2014 F0061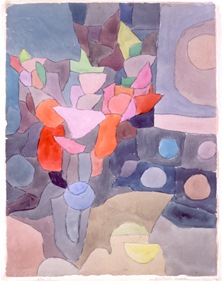 Paul KLEE
Gladiolas-Stillife
1932
The Miyagi Museum of Art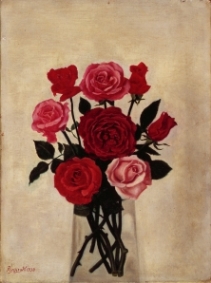 HASEGAWA Rinjiro
Roses
1938
The Miyagi Museum of Art