Main content starts here.
Special Exhibition POMPEII
*There is a possibility that this exhibition's schedule may be modified in order to prevent the spread of the COVID-19.
July 16 (Sat.)- September 25 (Sun.), 2022
Pompeii, an ancient city that once existed in Southern Italy, was picturesque, blessed with fertile soil and a view of the Bay of Naples. A key hub of travel, Pompeii flourished around 2nd century BC, and over time it also began to develop as an area for Roman villas. However, in the year AD 79, Mount Vesuvius, which lies northwest of Pompeii, erupted, completely burying the city.

Houses, Temples, works of art, and household goods laid untouched for roughly 1700 years, having been quickly enveloped by volcanic sediment. Finally, in the 18th century, Pompeii was opened up, with the excavation continuing to this day, work that truly is like opening a time capsule. Pompeii and the surrounding ruins are a treasure trove of material through which to learn about the lives of ancient Roman citizens, and the wealth of knowledge that the ongoing excavations have brought to the research of ancient history, art, and culture is immeasurable.
The results of these excavations will be on display in this exhibit, thanks to the full cooperation of the National Archeological Museum of Naples. The exhibit features approximately 130 items in total, including items that will be on display for the first time in Japan. The mosaics, frescoes, statues, and relics on display introduce the richness of life in Pompeii, and are all artifacts of which the museum is proud. Among these, a detailed mosaic excavated from the House of the Faun, the largest house in Pompeii, cannot be missed.
The Special Exhibition POMPEII is the definitive Pompeii experience, and we hope you enjoy your voyage 2000 years back in time to this ancient city.
---
Hours : 9:30 a.m.-5:00 p.m. * Ticket counter closes at 4:30 p.m.
Closed : Monday (except July 18, August 8, September 19), July 19(Tue.), September 20 (Tue.)
Ticket :
Adult 1,500 yen (1,300 yen)
Students 1,300 yen (1,100 yen)
Elementary school, Junior high school, High school students 750 yen (600 yen)
* ( ) indicates Advance ticket and Group ticket prices apply to groups of 20 or more.
*The ticket for this exhibition will also grant access to the Permanent collection's Galleries.
Organized by: The Miyagi Museum of Art, National Archeological Museum of Naples,
KAHOKU SHIMPO PUBLISHING CO., HIGASHI NIPPON BROADCASTING Co., Ltd.
Co-organized by: The Asahi Shimbun, NHK Sendai Station, NHK ENTERPRISES,INC. Sendai Branch Office
Special Sponsor: Sumitomo Metal Mining Co., Ltd.
Sponsor: Toppan Inc., TAKENAKA CORPORATION
Nominal support: Embassy of Italy in Japan, Sendai City Board of Education,
TOHOKU BROADCASTING CO., LTD., Sendai Television Incorporated, Miyagi Television Broadcasting., Ltd., Sendai FM BROADCASTING, INC.
Official webwite: Special Exhibition POMPEII official website( External link )
Images of works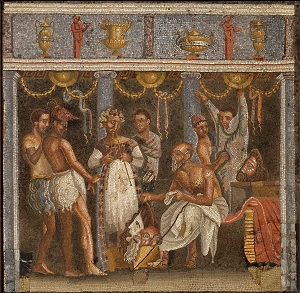 Actors dressing
1st century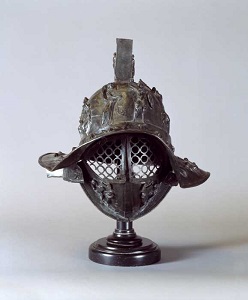 Parade helmet
1st century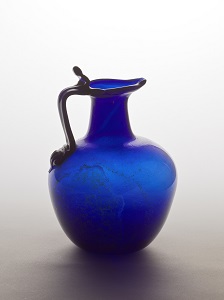 Blue jug
1st century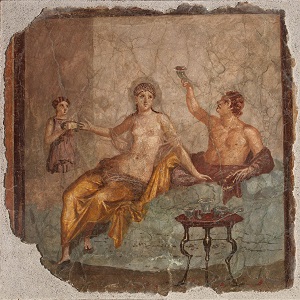 Banquet with hetaera (courtesan)
1st century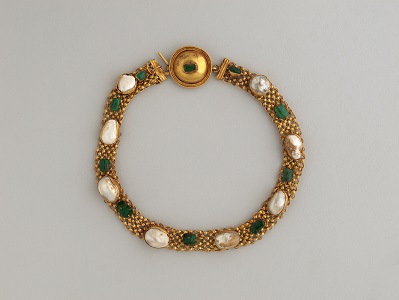 Necklace with emeralds and mother-of-pearl
1st century BC–1st century AD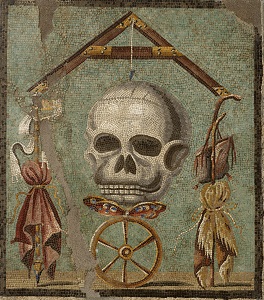 Table top (so-called "Memento Mori")
1st century BC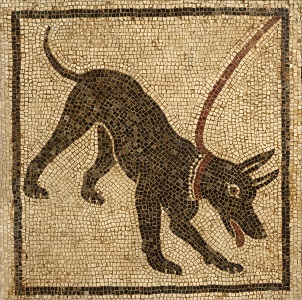 "Beware of the dog"
1st century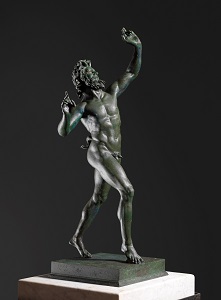 Dancing Faun
2nd century BC
National Archaeological Museum of Naples
Photos ©Luciano and Marco Pedicini