Main content starts here.
From the Permanent Collection (9th Feb.,2021 - 11th Apr., 2021)
The Miyagi Museum of Art is temporarily closed.
Information
Date
9th Feburuary (Tue.) , 2021 - 11th April (Sun.), 2021
Closed
Closed on Mondays
Admission Fee
Adults: 300 yen / University students [or equivalent]: 150 yen
High school students and younger: Free
*Tickets for the special exhibitions also include admission to the permanent collection exhibition.
Main Building 1F [Gallery 1, 2]
About 100 pieces from the collection of the Miyagi Museum of Art are exhibited.
Special Feature:OIZUMI Shigemoto
Japanese Modern Paintings
SUNOUCHI Collection
Artists from the NEO DADAISM ORGANIZER
KLEE and KANDINSKY:Life
Works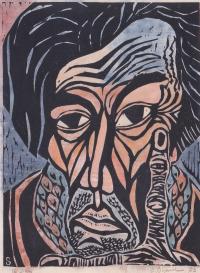 OIZUMI Shigemoto
A Face of a Man 1955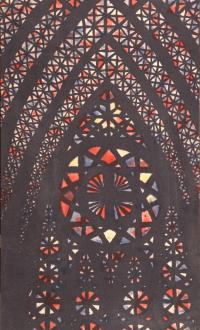 OIZUMI Shigemoto
Cathedral ca.1958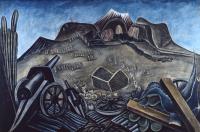 KITAGAWA Tamiji
After the Mexican War 1938
CHOKAI Seiji
A Quail 1929
SUNOUCHI Collection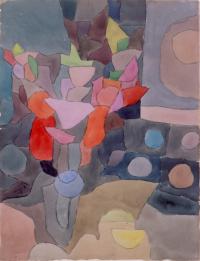 Paul KLEE
Gladiolas-Stillife 1932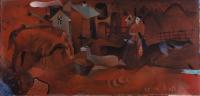 Heinrich CAMPENDONCK
Farmer in the Suburbs ca.1918
The SATO Churyo Gallery[Gallery 5-9]
SATO Churyo
SATO Churyo(1912-2011) is a sculptor who born in Miyagi Prefecture. There are representative sculptures by him in the SATO Churyo gallery.
Original Illustrations for Children's Book:NAKATANI Chiyoko
Our museum houses a leading collection in picture books with over 10,000 original drawings from about 550 titles.
Gallery 9 features original illustrations from picture books by various authors.
For this exhibition, the gallery will show some original illustrations from picture books by NAKATANI Chiyoko.
Works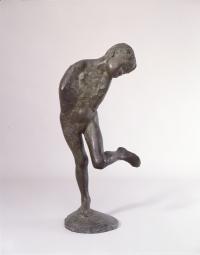 SATO Churyo
Frolic 1964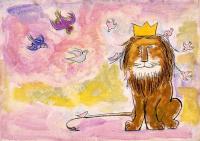 NAKATANI Chiyoko
The Lion with a Bird's Nest 1960 p.18-19
Fukuinkan Shoten
original illustrations from picture books