Main content starts here.
From the Permanent Collection (16th Sept.,2020 - 12th Jan., 2021)
Information
Date
16th September (Wed.) ,2020 - 12th January (Tue.), 2021
Closed
Closed on Mondays (except for 21st September, 23rd November, 11th January), 23rd September (Tue.), 24th November (Tue.), 28th December - 4th January
Admission Fee
Adults: 300 yen / University students [or equivalent]: 150 yen
High school students and younger: Free
*Tickets for the special exhibitions also include admission to the permanent collection exhibition.
Main Building 1F [Gallery 1, 2]
About 100 pieces from the collection of the Miyagi Museum of Art are exhibited.
Special Feature:HASEGAWA Rinjiro
Japanese Modern Paintings
SUNOUCHI Collection
Sketches by SHOJI Fuku
KLEE and KANDINSKY:Rhythm
Works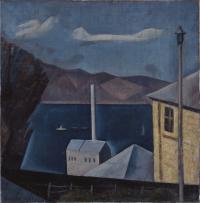 HASEGAWA Rinjiro, Landscape 1923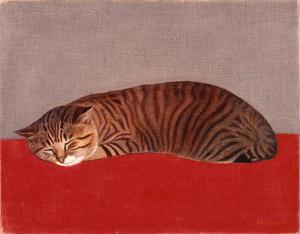 HASEGAWA Rinjiro, A Cat 1966
SUNOUCHI Collection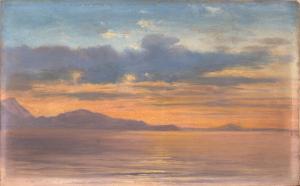 Charles WIRGMAN, Morning in Edo Bay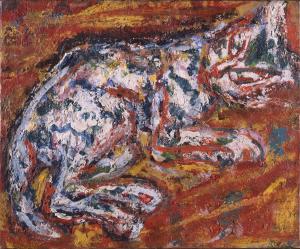 KOIZUMI Kiyoshi, A Cat 1947
SUNOUCHI Collection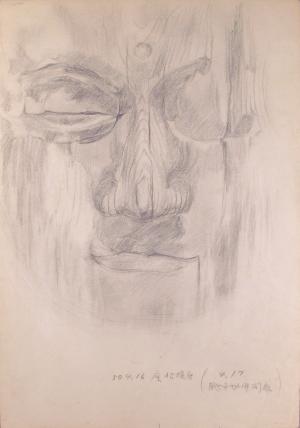 SHOJI Fuku, Sketch at Toshodaiji-Temple 1975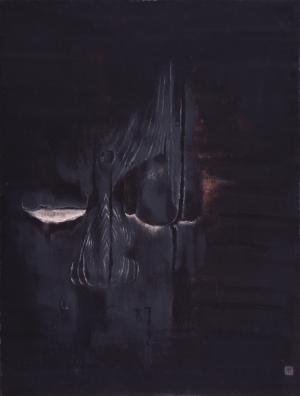 SHOJI Fuku, Vision 1977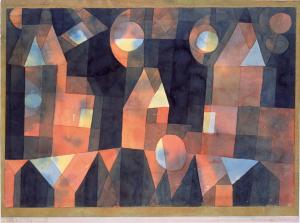 Paul KLEE, Three Houses by the Bridge 1922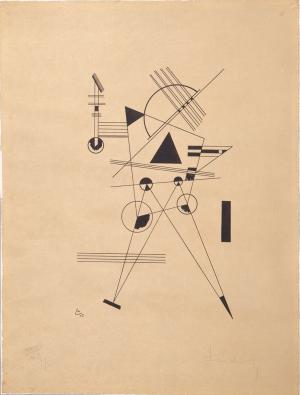 Wassily KANDINSKY, Lithography No.1 1925
The Churyo SATO Gallery[Gallery 5-9]
SATO Churyo
Representative sculptures by SATO are exhibited.
Original Illustrations for Children's Book:YABUKI Nobuhiko
The museum houses a leading collection in picture books with over 10,000 original drawings from about 550 titles.
Gallery 9 features original illustrations from picture books by various authors.
For this exhibition, the gallery will show some original illustrations from picture books by YABUKI Nobuhiko.
Works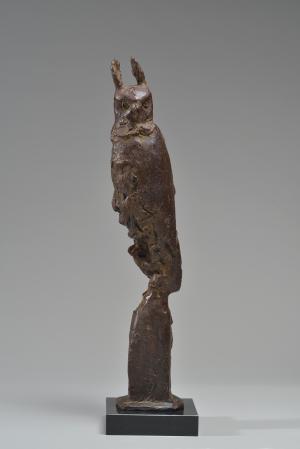 SATO Churyo, Long-eared Owl 1974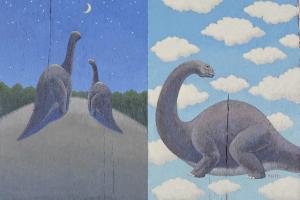 YABUKI Nobuhiko
Dinosaur Pops Up in My Town
2000, Fukuinkan Shoten,
original illustrations from picture books