Main content starts here.
From the Permanent Collection (8th Apr. - 5th Jul., 2020)
Information
Date
8th April (Wed.) - 10th April(Fri.)
18th May (Mon.) - 5th July (Sun.), 2020
Closed
Closed on Mondays (except for 18th May, 25th May)
Admission Fee
Adults: 300 yen / University students [or equivalent]: 150 yen
High school students and younger: Free
*Tickets for the special exhibitions also include admission to the permanent collection exhibition.
Main Building 1F [Gallery 1, 2]
About 100 pieces from the collection of the Miyagi Museum of Art are exhibited.
Special Feature: OTA Cho-u
Japanese Modern Paintings
SUNOUCHI Collection
ISHIKAWA Shun
KLEE and KANDINSKY, Landscape
Works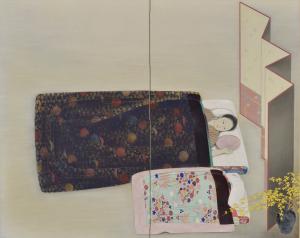 OTA Cho-u, Giving Birth, 1932
New Acquisition

OTA Cho-u, Sundial, ca.1935
New Acquisition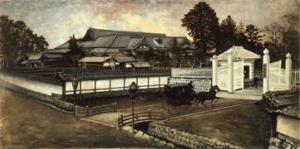 TAKAHASHI Yuichi,
Miyagi Prefectural Office, 1881
Miyagi prefectural designated tangible cultural property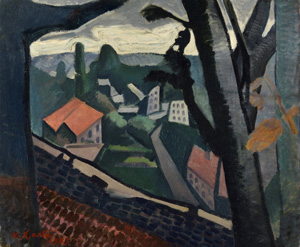 MAETA Kanji, Landscape, 1925
New Acquisition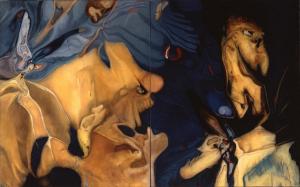 ISHIKAWA Shun, Reappear (detail), 1994-95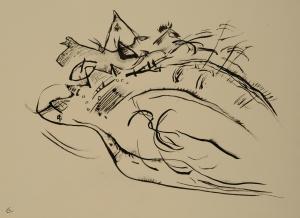 Wassily KANDINSKY, Drawing, 1915
The Churyo SATO Gallery
SATO Churyo
Representative sculptures by SATO are exhibited.
His art collection, bronze works of Charles DESPIAU, Marino MARINI are also exhibited.
Original Illustrations for Children's Book:TERASHIMA Ryuichi
The museum houses a leading collection in picture books with over 10,000 original drawings from about 550 titles.
Gallery 9 features original illustrations from picture books by various authors.
For this exhibition, the gallery will show some original illustrations from picture books by TERASHIMA Ryuichi.
Works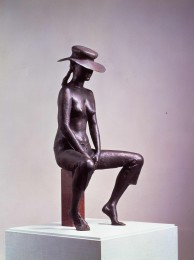 SATO Churyo, Hat, Summer, 1972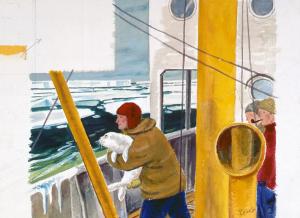 TERASHIMA Ryuichi,
SHIRO went to the Antarctica,
1956.8, Fukuinkan Shoten,
original illustrations from picture books